Summer Opportunities for Minority
Undergratuate Students
http://www.doorsofopportunity.org/

This is a powerful resource that Black Excel has pointed minority (and other students) to for a number of years. It goes 120+ pages and is filled with many excellent resources. It's a comprehensive listing.

Summer Programs and Internships for High
School and College Students: 2006
======================================
Our 200 Free Minority Scholarships List is at
http://www.blackexcel.org/200-Schlarships.html
--Isaac Black, Founder
Black Excel: The College Help Network
www.BlackExcel.org
ijblack1@aol.com

Help Your Aspiring Student....
Don't ask, "Can my child get into Harvard, Spelman, U. of Michigan, Howard, or Yale?" The Black Excel African American Student's College Guide puts that answer at you fingertips. Get your copy today!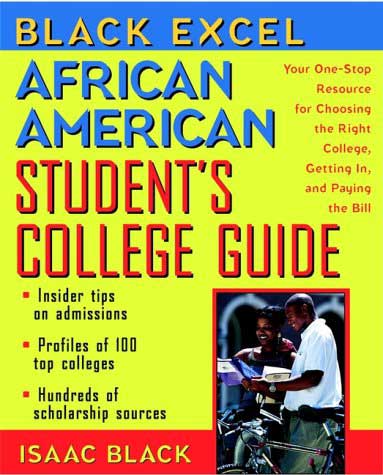 To order from Amazon.com
Click on book image.
--------------------------------------------------------------------------------------
The Black Excel African American Student's College Guide, by Black Excel Founder Isaac Black, is now on sale at Amazon.com. "This book will have rallying impact on our aspiring college students."
-----------------------------------------------------------------------------------------------------------
HOME / THE HISTORICALLY BLACK COLLEGE EXPERIENCE /THE ADMISSIONS GAME / HELP WITH PREPARATION / SCHOLARSHIP GATEWAY / BLACK EXCEL ORIGINALS/FASTWEB SCHOLARSHIP GATEWAY